​Email Us:  
[email protected]
                                                                                 Call Us: 319-290-2437    

Contact us for assistance in choosing your Shih Tzu puppy.  We are here to help.


Terms of purchase: Puppies are $2000-2500.  A non-refundable deposit of $750.00 will hold your puppy. We will accept a personal check for the deposit only. Please send deposit priority mail and provide us a tracking number. You may also send deposit via PayPal. Balance is payable via cash, money order or bank certified check. Details will be provided for payment of balance.  Puppies will be held for 5 days awaiting deposit.

 If deposit is not received in that time puppy will be taken off hold and made available for another family.

We will not ship any puppies via cargo.

We will drive half way to Chicago, Twin Cities, Omaha or in Iowa to deliver your puppy!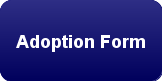 Due to COVID19 we are currently unable to ship puppies via pet nanny.  We are willing to meet you at a midwest airport CID or DSM if you would like to fly in to collect your puppy.  We are able to meet at ORD or MSP for an additional fee.

Please do not hesitate to fill out an adoption form or send me an email about any of the puppies available or not.  I like to have families ready for the babies when they come available.

Brendon, CH SarJan's Never Find Another Like Me

Lizzo, SarJan Ascher's Good As H3ll

On November 22, 2022 Lizzo and Brendon gave us 5 beautiful babies.  They will be ready to go home after February 14, 2023.   I am currently watching the tri colored girl.  We are taking deposits on the other beautiful babies.

Gold and White Boy. Pictured at 6 weeks. His current hobbies include snuggling with his siblings and loving his mommy.

ON HOLD  $2000

Gold and White Boy. Pictured at 8 weeks. This boy is so full of himself!

Available  $2000

Black and White Girl. Pictured at 8 weeks. She is such a sweet and pretty girl.

Available  $2500

Black and White Girl. Pictured at 8 weeks. She is a feisty and adorable little girl.

Available  $2500