​Email Us:  sarjans@aol.com                                                                                          Call Us: 319-234-4537

SarJan's Shih Tzu Puppies: Click on View Nursery to learn more about your puppy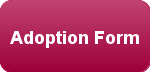 puppies in this litter ON HOLD


You may expect each Sarjan's Shih Tzu to come with the following:

1) Generations of carefully planned breedings designed to create a happy, healthy, well bred puppy. 

​    We are just as proud of the pet puppies we place as we are of the show puppies we keep and finish!

2) Three year written health guarantee against any life threatening hereditary diseases.

3) Veterinarian health check-up and health certificate.  Vaccinations and wormings current to age of            puppy at time of placement.

4) Food to get you started for the first few days.

5) Imported Water bottle adapter to keep face clean and dry when drinking.  

6) Shipping via trusted, professional pet nanny in the cabin of the plane or cargo at request of buyer. 

    Crate is not provided.  We will also drive half way to meet for delivery in surrounding states.

7) We are AKC inspected, State licensed and inspected & vet recommended.

8) US! We are here to help with any questions that may arise through out your puppy's life.

A non-refundable deposit of $300.00 will hold your puppy. 

We will accept a personal check for the deposit only. 

Balance is payable via cash, money order or bank certified check.

We ship our puppies via trusted, professional Pet nannies.  

They travel in the cabin of the plane as carry on.

We will drive half way to Chicago, Twin Cities, Omaha or in Iowa to deliver your puppy!

Trouper                             Trip

Devon                                    Eva

Seth                           Toi    

               Tui